President Yahya Jammeh took another step in brinkmanship today by asking Gambian army seize the office of the country's electoral commission.
His plan was not so clear. But he had called for new polls last week after rejecting the result of the election of December 1.
The latest action was taken on a day that four West African leaders arrived to persuade him to accept the verdict of the Gambian people.
The soldiers ordered the chairman of the commission, Alieu Momar Njie and other staff to leave.
They then barred all employees from entering.
"The military came to my office and said I am not to touch anything and told me to leave," he said. "I am worried for my safety," Njei added.
As the drama was going on, Jammeh received the African leaders at the CoCo Ocean Resort and Spa, in the capital of Banjul.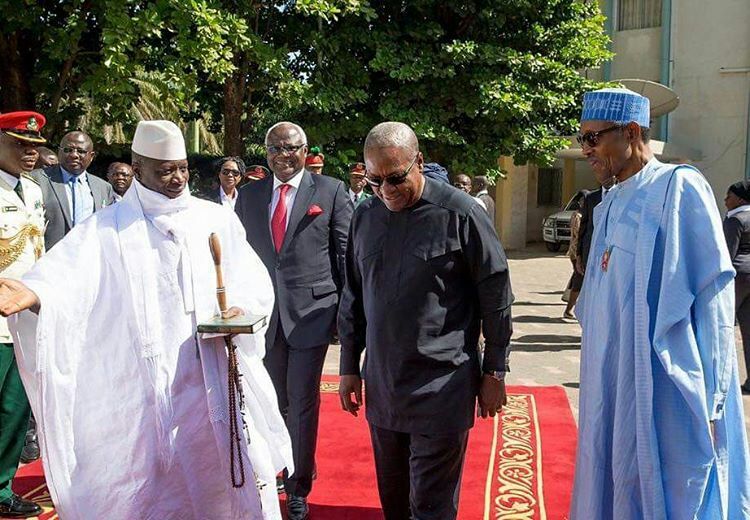 The delegation of West African leaders urged the former soldier who had spent 22 years in power to step aside following his poll defeat by real estate mogul, Adama Barrow.
Asked if Jammeh had been receptive, President Buhari told reporters: "Yes, very much so."
The West African leaders who attended the meeting included ECOWAS chairman, Ellen Johnson Sirleaf of Liberia, John Dramani Mahama of Ghana and President Ernest Koroma of Sierra Leone.