According to reports from Kenyan media houses, surgeons at Kenyatta National Hospital (KNH) were able to successfully separate conjoined twins after a 23-hour operation. The girls, named Blessing and Favour, were born in September 2014.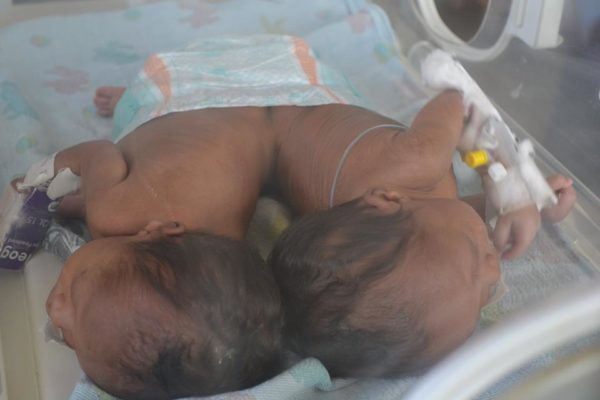 Standard Media reports that the surgery, which ended in the wee hours of Wednesday, took two years of meticulous planning due to the complex nature of the areas shared by the twins.
The girls were joined at the lower back.
The complicated procedure, which began on Tuesday, involved a team of 58 professionals.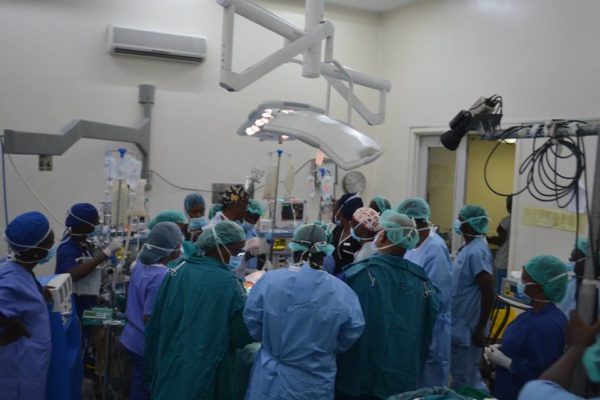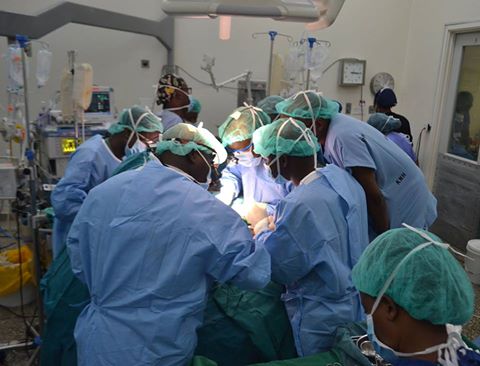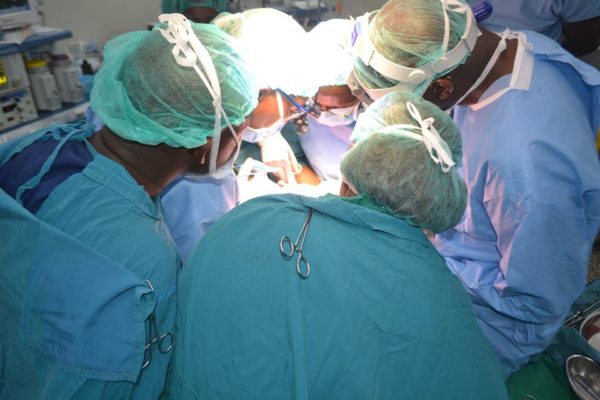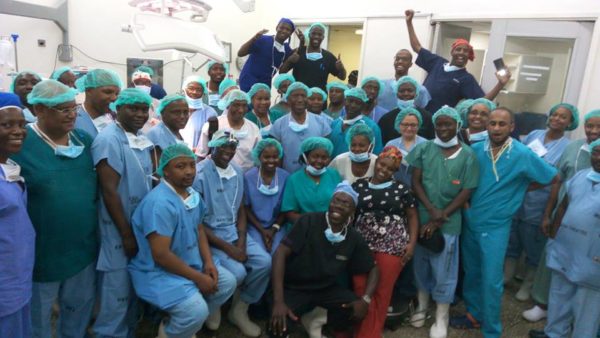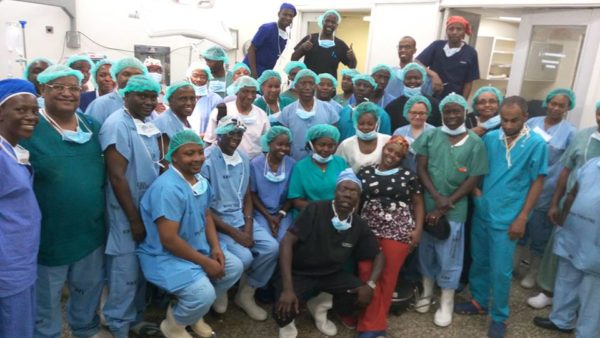 Acting KNH CEO Thomas Mutie said this was the most complex procedure to be done successfully in sub-Saharan Africa apart from South Africa. He said "I am humbled by the success and importance of this event. The twins were born in Meru and referred to KNH where they were admitted to the surgical unit."
The procedure will be followed by rehabilitation until the twins get well. This is expected to take another year. The whole process was slowed down by the realisation that the girls, who were joined mainly on the lower end, shared some vital parts of the body like their genitals.
Photo Credit: Kenyatta National Hospital – Facebook