Fifty-two of the 154 who were deported from the North African country last Monday shared their sordid experiences publicly at The Synagogue, Church Of All Nations (SCOAN) in Lagos State on Sunday 16th October where they had come to seek 'refuge'.
According to Tracy Stephen, an Edo-State indigene, the treatment they endured in the course of their journey was nothing short of inhumane.
"My mother borrowed N280,000 to finance my travels," the young hairdresser explained, surrounded by a bunch of other disheveled deportees, mainly female teenagers. "I deposited the money to the man that said he would take us abroad, although I never saw his face. He said I would be in Italy in two weeks."
Tracy travelled from Edo State to Kano before being "packed like sardines" into the back of a Hilux van. "We were 48 in the van which was supposed to take only 8," she recounted.
The subsequent three-day journey through the Sahara Desert was hellish. "We didn't sleep nor eat or drink water," she said, describing how dead bodies lay strewn across the desert floor, evidence that countless others attempting the same journey had woefully met their end.
Arriving in Sabha, Libya, Tracy reminisced on her first drink of water in more than 72 hours of the harsh sun. "The water was dirty but we didn't have any choice. We drunk from the well before we discovered there was a dead body inside."
Hidden under a makeshift 'watermelon truck', the journey continued until the group reached Tripoli where they were encamped for months along with hundreds of other illegal immigrants awaiting the dangerous sea crossing to Sicily. "We ate only once a day – scraps of food which only filled the palm of your hand." Vulnerable girls were raped regularly at gun-point by their traffickers.
When her turn finally arrived, Tracy was horded onto a flimsy rubber dinghy. A boat meant for less than 40 swelled until 140 had boarded – young children and babies amidst the adults. "There was no life-jacket and none of us could swim," she said.
Reaching Italian waters with no rescue boat in sight, the captain decided to retrace his steps back towards Libya when disaster struck. "Fuel ran out and we were in the middle of nowhere. No food. No water. Just the sea."
One of the immigrants on board soon died. "We were afraid to throw the body out of the boat because it would attract sharks," she said. After three days adrift, the make-shift boat was eventually sighted by the Libyan coast-guard.
"They arrested us all and sent us to prison for three months," Tracy divulged. Through the facilitation of the International Organisation for Migration (IOM), she was deported back to Nigeria last week.
"I wished I had not left my home and country," she tearfully confessed. "These are the same clothes I have been wearing for the last seven months."
Tracy's experiences echoed countless more who recounted their tales including Osama Osifo, a 300-level University of Benin student, who said that he was kidnapped in Libya.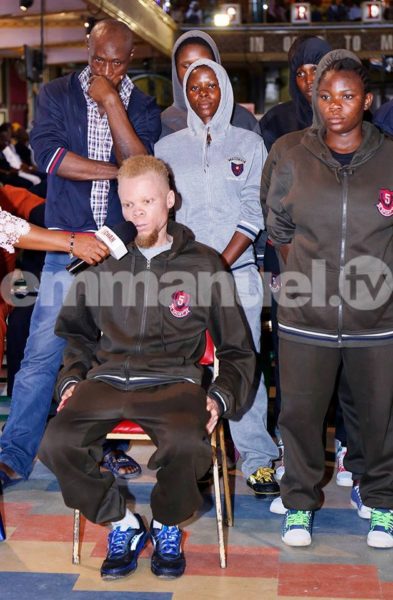 After several torture sessions with his older brother on the phone listening to the sound of his screams, a ransom of N250,000 was paid to secure his release. Whilst incarcerated, his elderly father died "because of the shock".
"I thought Nigeria was hell when I was leaving this place," Osama stated after he was eventually deported following several months of suffering in Libyan prison. "I now see it as Heaven."
"At Lagos airport, the IOM provided two buses – one to take us to our State and one to take us to Synagogue," the young man stated. He opted to come to the church.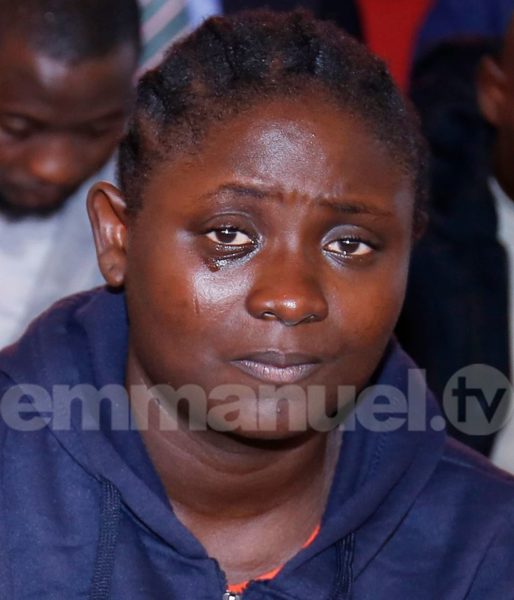 Precious Chioma sold all her possessions and travelled with her two young boys to Libya. However, she soon resorted to drinking her own urine and feeding it to her sons to survive the harsh conditions she met after being captured under the 'watermelon truck'.

At the church service, N10,000,000 ($33,000USD) was given out to the group on behalf of 'Emmanuel TV Partners', with each of the deportees receiving N150,000 ($500USD) alongside two bags of rice to "start their lives afresh".
Pastor TB Joshua used the opportunity to advise youth. "It is where God wants you to make it that you will make it, not where you want to make it or where you admire," he said.
He also advised people not to be deceived by the seemingly 'flashy lifestyles' of many who will be returning to their homeland during the festive season. "A decorated slave is not only a slave but a big fool. Be careful – appearance out there is deceptive. Warn your children!"