Tyga and Kylie Jenner are back together again and he's taking her 19th birthday this year into high gear. The 26 year old rapper gifted his now girlfriend a Mercedes-Benz Maybach ahead of her birthday which is on the 10th of August.
Kylie filmed the black Maybach on her snapchat and thanks her boyfriend saying "Happy early birthday to me. Yay! I love you, T."  She later added a photo of the interior, and captioned it, "Almost too boss for me."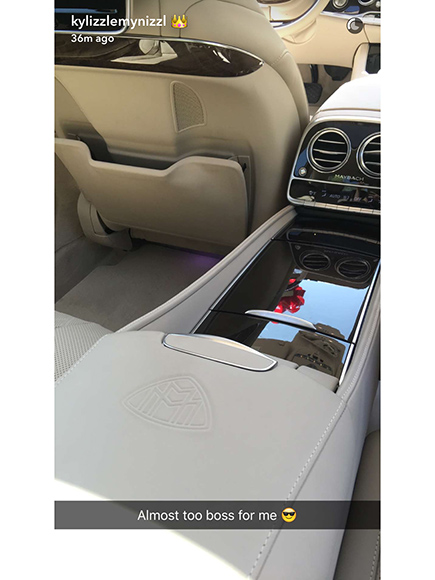 The price of a Maybach starts at around $189,000 but this isn't the first set of car keys Tyga has gifted Kylie. Last year, he surprised her with a white convertibleFerrari 482 Italia (with a price tag of a cool $320,000) for her 18th birthday.